Sale!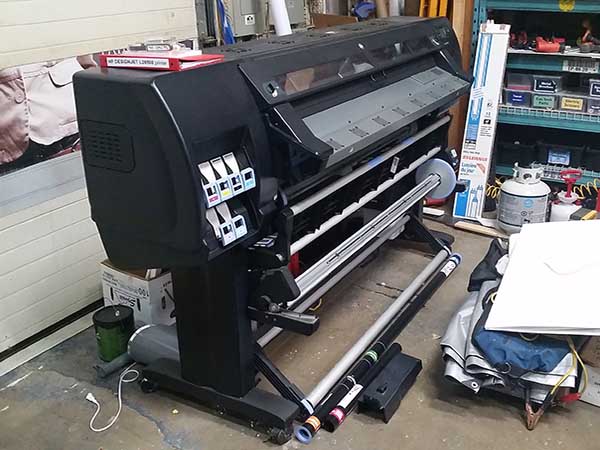 HP Designjet L26500 Latex Printer
The HP Designjet have unrivaled application versatility, it is easy, convenient printing and is great for your environment-minded customers. Produces high-resolution prints up to 1200 dpi, with dense, saturated colours that stand up to close inspection.  Media size is  up to 61″w rolls. It is in excellent working condition and has about 1500 hours of printing on it. A certified HP tech has worked on this
machine recently to calibrate colours, ink usage, and to increase life of print heads. 2 extra print heads included. RIP is not included but we are an authorized ONYX dealer.
Located in Scarborough, ON
For a brochure on the HP L26500 click HERE
For info call Craig 416-518-9275 or craig@theequipmentguy.ca