Sale!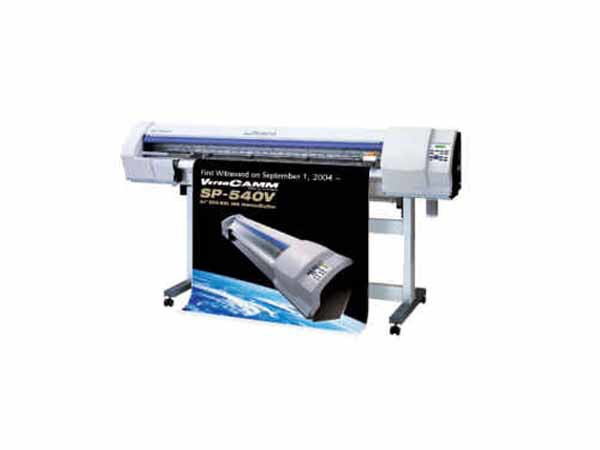 Roland Versacamm SP540v Printer
Rolands "homerun" This unit is fully refurbished with 6 months warranty! 54″ Print & cut. Includes Versaworks RIP software & a full set of factory Ecosol max inks. Sold installed & Trained in the Toronto region.
For a brochure on the SP540v click here
An automatic sheet cutter for separating output after it has been printed.
A sensor that produces an audible warning when ink is running low.
A media tracking system allows you to record media changes and measure the media you have remaining.
An adjustable print head height for the SP-540V.
The SP-540V includes five detachable middle pinch rollers, ensuring precision media feeding for quality printing even on heavyweight banner stock.
For info contact Craig 416-518-9275 or Craig@theequipmentguy.ca